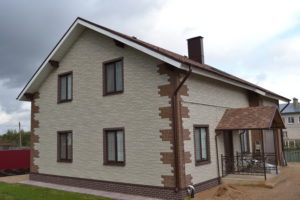 How to insulate the house yourself

More and more owners of private houses are engaged in wall insulation in pursuit of energy conservation and saving money. Some hire special teams, while others do it on their own. Why do you need to insulate the facade of the house? If you want to save on heating in winter and pay less for […]

Детальнее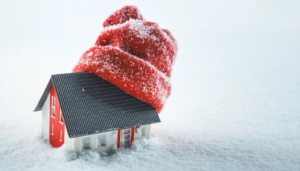 TOP-4 types of facade insulation

As heating tariffs rise, the issue of facade insulation becomes more and more of current interest. Experts point out that the walls account for about 35% of heat losses. After warming the facades, the temperature in the premises rises by 3 – 5 degrees. In parallel, other issues are being resolved: freezing of walls and […]

Детальнее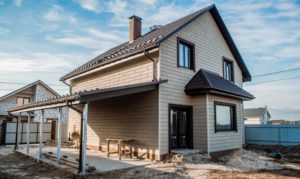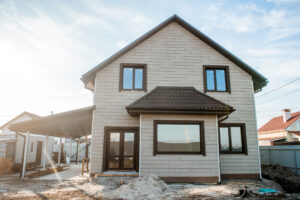 Site opening
Finally, thanks to the work of our professional staff, a new website has appeared for your attention. We have opened a new site, because we love to constantly go forward to improve and achieve success, so the turn has come to present our visitors with a more modern and convenient site. Using this site, everyone […]
Детальнее
Improving the energy efficiency of buildings and apartments has become one of the modern construction trends. Every owner of real estate in Ukraine thought about the need to insulate the facades. We will tell you what technologies and materials are used in the repair of external walls. The articles are supplemented with photos and videos demonstrating how to carry out the work with your own hands. Self-warming of house facades does not require special knowledge if you use thermal panels.
Blog Deco Etic Panel: house and apartment insulation from A to Z
The variety of materials on the market is staggering. It can be difficult to figure out how to insulate an apartment on your own. Owners of private houses face similar difficulties. Sometimes choosing materials and figuring out how to perform external wall insulation seems to be a rather difficult task. And the inhabitants of Ukraine, avoiding difficulties, entrust the work to contractors. However, when deciding to use Deco Etic Panel thermal panels, even a beginner can quickly figure out the issue. Applying high-quality certified wall insulation from a reliable Ukrainian company, people without any experience in repair and construction can also easily cope with the task. In practice, assembling thermal panels is no more difficult than assembling a Lego constructor. One of the main questions on the blog was the task of insulation of apartments in multi-storey buildings. Our experts tell:
how to choose a facade insulation;
according to what scheme to place the facade slabs;
how to insulate a house and other buildings.
Regularly looking through the materials of the section, you can find out how Kyiv and other cities of Ukraine are insulated apartments and get answers to common questions. Detailed videos and photos allow you to study the technology of insulation and do the work yourself. Review the information in this section regularly and you will begin to understand the matter like a pro.